My mission has hit a bump in the road.  I have clearly made a pigs ear of my Riemman and Graphite exercises – I have been totally spammed by emails from one of my EC2 instances.  Thousands of emails, so many that I think Google has disabled my alerting email account.  That hasn't helped as I now get spammed by the bounce backs.
This has lead me to the conclusion that I have gone too deep into the weeds.  A little too much too soon.
As a result I have made a decision to tear down my six instances (three for Riemann, three for Graphite – this will make more sense to those who have gone through The Art of Monitoring) and instead restart The Docker Book.  It is motivating me as I will not be starting from scratch.
As per my previous blogs, I intend to get to the point where I have Docker images for Riemann and Graphite, test them, then roll out across multiple instances.
It's not been a lot of fun copying and pasting config from one iTerm window to another.  Of course, there have been many lessons learnt from building these by hand.
Adding to a feeling of being burnt out, I have decided to change approach with regards to my reading material.  I had got into the habit of reading mission-related materials on every commute apart from Monday mornings.  I commute Monday to Thursday, that's seven session a week.
So this week I gave up and read for fun.  Next week I am going to start The Goal and read it alongside David Bowie, A Life and try and set a more sustainable pace.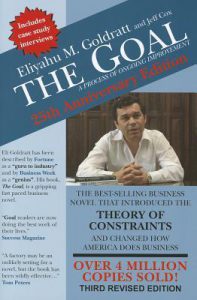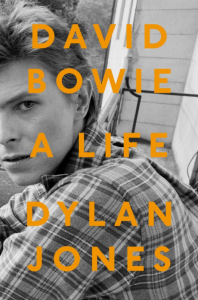 Realising that I am learning a lot about Unix and infra, but could learn this without ever learning anything about DevOps.  I can see where DevOps could make my life easier but the books I am following remove automation, duplication in order to explain config and the like.
Anyway my Riemann Mission Control is still in a state even when I free up disk space.  In today's lesson I was setting up the collectd write-riemann plugin and had errors as follows on my problem-child host:
/etc/collectd.d$ sudo service collectd start
 * Starting statistics collection and monitoring daemon 
collectd ERROR: lt_dlopen ("/usr/lib/collectd/write_riemann.
so") failed: file not found. The most common cause for this problem is missing dependencies. Use ldd(1) to check the dependencies of the plugin / shared object.


This lead to my first contact with the ldd command which revealed:
libprotobuf-c.so.0 => not found
Finally with a bit of research the below fixed my issue:
sudo apt-get install protobuf-c-compiler protobuf-compiler libprotobuf-c0 libprotobuf-c0-dev
Having configured this plugin on four ubuntu hosts, I wonder why this dependency was missing on only one.  Two theories.  One – whatever is busting my disk space may be related to the absence of a working dependency.  Two – I may have missed a step on one of the four hosts.
Either way, if had configuration management tools or containerised, automated builds I suspect this error may not have occurred at all or at the very least have been fixable before building four hosts using the same image/container/scripts.
One thought I had was that it would be great to rebuild riemannmc.  Of course this would take a while to retrace my steps unless I had a Docker image to help me out (for example).
The other issue I had today is that collectd on my Red Hat hosts is not logging.  One for tomorrow.