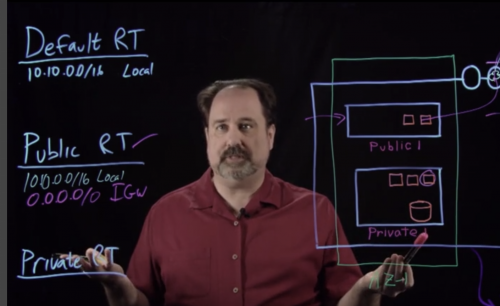 Blimey, I cannot believe it is almost a month since last post.  That's what a holiday season does to you I suppose.
I have managed to spend a fair bit of time  working on my mission over the festive period.  I finished a very basic free Python book and have graduated to this.  (I like Python).  New book looks like it will lead me to Virtualenv and creating some basic hosted apps that I am looking forward to Dockerising.
What about Kubernetes?  Well I hit a few stumbling blocks.  One of which was cost, the K8s cluster suggested by my materials cost me about £100 per month.  Not the end of the world and I know I can stop and start instances  but still.  There were also some technical challenges that I am not quite ready to solve.
On a brighter note, I discovered that AWS Re:invent 2017 has lead to hundreds of podcasts with a wide range of engaging subjects.  That lead me to kook at a certification path which is the reason I will be doing a "Cloud Practitioner" exam this week.  I do understand why some people in the industry are distrustful of certifications – they can lead to a lead of a lack of variety in the skill gene pool – but this have given me a target and incentive.  I am going to try and climb the path to become an AWS Certified Professional DevOps Engineer before the end of the year.  That will show 'em.
My Picks
It has to be the AWS Training and Certification bonus material videos by Blaine Sundrud.  The subnet, Bastion, NAT gateway networking chapter is the most useful and fun 10 minutes I have spent in my studying for some time.  (I cannot provide a link as it is embedded in the AWS Cloud Practitioner digital training materials – it is free.)
The AWS Re:invent 2017 podcasts can be found here in all their glory.